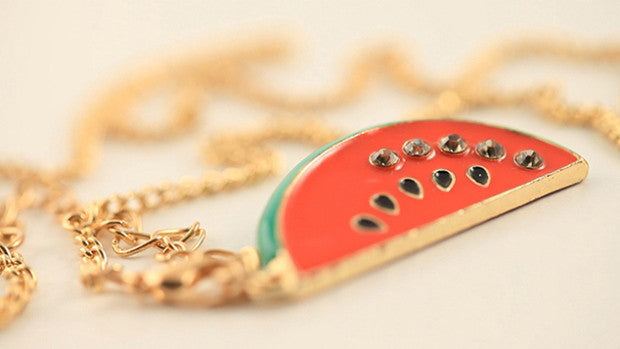 Do you keep searching for the best jewelry? Are you using jewelry sold at affordable rates? Well, "affordable" might not be the right word, as this "affordable" jewelry is reportedly made from high intensities of toxic materials like cadmium, Lead & nickel.  Give yourself a moment & think of the reason behind the difference in rates among different retailers. Most people would prefer cheap prices, however people are unaware that toxic jewelry is being sold at the stores they trust and shop regularly at.
RESEARCH FINDS TOXIC JEWELRY HAVING CADMIUM, NICKEL & LEAD:
A detailed research study was conducted by CBC News (later published as well) which has confirmed that some stores were selling toxic jewelry. The most surprising thing is that majority of stores like Aldo, Old Navy, H&M, Claire's, Dollarama, and Arden are selling jewelry with high levels of Nickel, Lead and Cadmium. Since consumers are always looking for the best rates, this group of retailers take advantage to sell cheap jewelry from china in the name of affordable fashion jewelry.
Another reason for continuously flourishing toxic jewelry market is the attitude of buyers by assuming the reliability of products from appearance of stores. There is something that the buyers/consumers can do for themselves. Instead of buying cheap jewelry from stores, they can go for safer toxic-free jewelry also available at stores. Also, they can learn to value handmade jewelry safe for use and free of toxic materials.  
CBC News states in an article published on the website:
"Any major system in your body can be harmed by cadmium," says James Van Loon, director of risk management at Health Canada's consumer product safety branch.
Additionally CBS News extends its own studies:
"None of these things are things you want to have your child exposed to," Dr. Kenneth R. Spaeth said.
Although the facts from lab reports revealed that there was 96% percent of cadmium in some of the products sold by Arden and Aldo stores, the concerned authorities blame people for consuming the products. So it appears that consumers have to be vigilant while buying jewelry because they might end up buying poison for themselves or their children when buying cheap jewelry that comes from China. So next time you're buying cheap toxic jewelry, do consider that you're putting your health in harm's way.
WHAT'S THE MATTER WITH Cadmium, Lead and Nickel?
These are the heavy metals and their low intensities (few micrograms) may not be harmful as much, but the above mentioned stores were having thousands of micrograms of these heavy metals in their jewelry sold to you and your kids. The high intensity of lead, cadmium, or nickel once ingested accidentally, proves extremely harmful and even deadly.
High levels of these heavy metals used in cheap jewelry are affecting the consumers without letting them know, nevertheless, the problem remains unnoticed by people as well as government. Although the fact has been highlighted many times by health and social welfare organizations but the authorities do not enforce laws to prevent more people from getting slowly poisoned.
Identifying the Toxic Jewelry – What's the solution?
Although there isn't a standard way of identifying jewelry with Cadmium, Lead & Nickel, people can help themselves by avoiding cheap jewelry from China which doesn't mention Toxin Free. Saving a few bucks is never worth our health and safety. Hence people are themselves responsible for their actions which can be in their favor if they prefer health over price by considering Toxin Free Jewelry. Buying cheap jewelry with toxins even at low price can affect us monetarily as well in the long run.
Jewelry is found to have been infected, it doesn't mean that you should stop wearing fashion jewelry, as many stores were found to have Cadmium in their products at acceptable levels and some even guarantee toxic free jewelry.
There are stores selling handmade jewelry entirely free of toxic materials at competitive rates.These stores are leveraging the consumers with safe products in an environment that has super saturation of toxic and cheap jewelry. Hence people can stay safe from possible health issues by consuming alternative handmade products available in authentic and reliable stores similar to www.lulugem.com.
Conclusion:
Jewelry is integral to women's beauty and it signifies their delicacy & glamour. But when beauty comes with severe consequences, it might not be desirable in the long run. Situations like the use of high levels of toxic materials in jewelry can affect the health of women, be it daughters, mothers, or their children. So the concept of cheap jewelry can become very costly making people believe that it's fine. Just because a bigger store is selling it, doesn't guarantee the reliability until verified. Hence people need not to become targets of low prices and the big banners as it can cause great troubles for them as well as their children.
Because your health and your kids health matter!
The governments are not taking measures to control the trade of jewelry items filled with toxins and people too do not avoid it. You have to make yourself realize that there are other options, brighter and more powerful. You can always buy handmade jewelry that doesn't require any Cadmium which could act as a poison for you and your children. Such handmade jewelry is available at stores like www.lulugem.com. After all we are having control of our lives and we should not fall prey to those low price shops which might not bring the very best for us. We have to take a step ourselves wisely, while believing that the government will do something on this issue someday.
Sources: